Take a look at our latest videos. Also you can see more videos on our YouTube channel and subscribe us on YouTube to inform about every new video!

Who we are?
This website is private and is operated and managed with the financial and spiritual help of a group of donors and friends of the Glorious Quran.

Our Objectives
Creating an ideal environment for learning the Holy Quran in the simplest and most accessible of ways for all those interested in learning the various fields of Quranic Studies across the globe in 6 languages.

Our Teachers
The ability to make contact with prominent scholars of the Holy Quran. The availability of the most professional and experienced male and female scholars and teachers –for evaluation and critique- per request.

Achievements
Teach and spread the Quranic teachings by using the modern means of Information Technology, at the same time as holding the belief that, in speech and action, the Holy Quran is the greatest and most important miracle of Allah.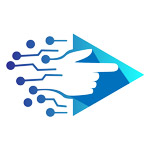 Cross-Platform & Multimedia
Cross-Platform Learning: website and apps on PC and smart phones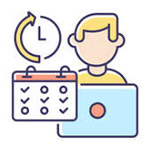 Full-Time Technical Support
Academic and Technical Support: Available until graduation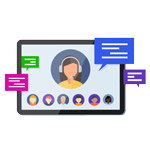 Interactive Online Classes
Developing the Quranic Culture, Socialization and Communication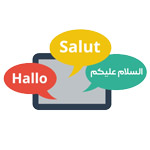 Multilingual Course Materials
Multilingual course contents and a variety of Multimedia content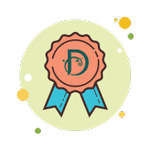 Awarding Genuine Certification
Awarding Genuine Certifications from England after course completion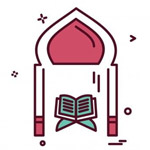 Developing The Quranic Culture
Selected male and female educators, teaching you in online sesssions
"My experience with DarulQuran has been extraordinary! The team has been so supportive and responds to any queries in a timely manner. My teachers' warmth and welcoming nature made me feel at ease and encouraged me to persevere in my practice. Their patience and calm nature was very contagious and allowed me to enjoy the lesson instead of feeling pressured. I hardly looked at the time! I noticed a transformation in the way I recite within days. I feel like I've gained confidence and reignited the love of recitation of Quran within my heart. I am looking forward to next semester!"
"Alhamdulillah I am glad that I found such a great institution. MashaAllah you all are doing an excellent and fantastic contribution to help us here with best and quality education and knowledge. We have the best teachers who are always ready to help us. They have introduced us to different maqamaat in Voice and tune course.... ALLAH will surely bestow HIS blessings to DQ staff and teachers INSHALLAH."
"Thank you for all our teachers, they have been very inspiring for us and have helped us very much! The classes we attended were good."
"Excellent course structure and very good lecturer."
"Amazing Arabic course that has a direct link to Understanding the Holy Quran. May Allah bless and reward my fantastic teacher who demonstrated the qualities of a teacher as taught to us by P Muhammad (SAW)"
"I thoroughly enjoyed my course and have learned a lot during this short period. Our teacher was very patient and had excellent grasp of the topics she taught."
"DarulQuran is an amazing institution which gives you the opportunity to stay always connected to the Holy Quran with the courses it offers like improving your recitation and learning the Tajweed rules or helping you with the memorization of the Holy Quran. It also offers you the opportunity to understand the Holy Quran by offering Quranic Arabic classes which I am doing at the moment." I have done several courses with DarulQur'an and I would highly recommend them to everyone. I am very grateful to the teachers who are very devoted and put a lot of efforts. JazakAllah khair!"
"Jazakallah for all your assistance and guidance in teaching my son. I'm doing the memorising course as well and it's nice the teacher is helping to listen to my memorization."
Need Help To Choose The Best Learning Path ?
Feel free to contact us. We will contact you very soon and answer your questions.